Machloop - Low level photography
The Mach Loop covers a series of valleys, stretching between Dolgellau to the north and Machynlleth to the south. These valleys are regularly used for low level training and as such is an excellent location for low level photography. If you want a pure adrenalin kick, and the chance to get some fantastic photographs, the Mach Loop it is!
Mach Loop (also known as the Machynlleth Loop) refers to a series of valleys in the United Kingdom in west-central Wales, notable for their use as low-level training areas for fast jet aircraft. The system of valleys lies 8 miles east of Barmouth and is nestled between the towns of Dolgellau to the north and Machynlleth to the south, the latter of which it takes its name from. The training area is within the Low Flying Area (LFA) LFA7, which covers most of Wales.
Aircraft which use the training area include Royal Air Force Tornado, Typhoon, and Hawk jets, as well as U.S. Air Force F-15E Strike Eagles, which are based at RAF Lakenheath in eastern England.
The RAF schedules a time-table every week to show when they are using the Low Flying Area's (LFA's). Practice and experience shows that they never use the scheduled times. At least it will display the activity during the week. Just be up the hill at 8 and stay until you want to leave.
Link : RAF operational low flying training timetable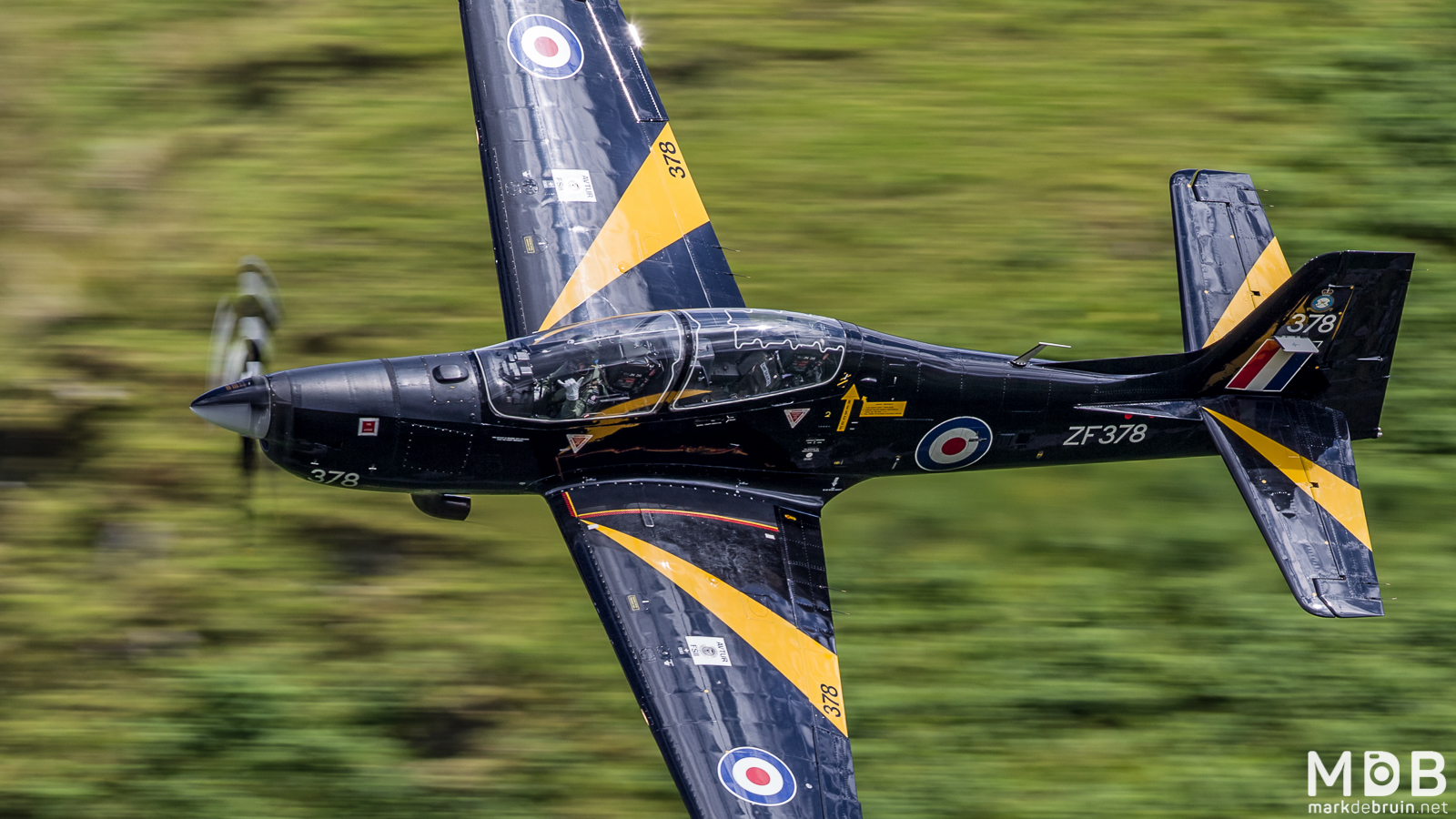 Information, Spots & more
There are a number of great spots from which you can take photographs. I am not going to write them all out here for you, the credits for this intel is with the local 'loopers'. They have made some stunning guides to get to the locations in the loop. And that is also the way I discovered the spots in the loop. First of all, check out these maps to get to know how the traffic works in the loop. Map 1, Map 2.
For the best intel and the most information I suggest you take a look on Fox2.co.uk (Offline). This is probably the best website/forum with the most intel about spots, movement. And off course the always inspiring pictures in the low level section. Highly recommended
Via the almighty Google you can find tons of information about the Mach Loop these are the links I would recommend reading:
Guessing you own a Facebook account? Be sure to search on Mach Loop and join some of the groups there to check on daily movements and pictures of locals.
WEATHER
The weather in Wales/Mach Loop is always changing, and it can vary from hill top. There are tons of weather forecast websites, these are the ones that work for me. Hopefully also for you!
online Radar websites
scanner Frequencies
128.7000 London Military Central. This is the most important freq to have in your scanner. This is where aircraft call up for the transit corridors to Wales, state their intentions, and the areas they want to operate in. You will want to monitor this frequency as much as possible. This freq is a "catch all" freq for all three important radar corridors used by aircraft transiting east to west.

133.9000 London Military West. This is where you will hear most aircraft call up ATC and ask to return to base (RTB). Why is this important? Well, if you know you have frontliner aircraft operating in your area, and you are waiting for them to pop around the corner it is very useful to know whether the aircraft are still around, or whether they are on their way home. You will also hear Hawks call up and ask to transit south to the Pembrey and Aberporth ranges. This freq is used by aircraft calling up for the Lichfield and Daventry corridors transiting west to east.

135.1500 London Military South West. This freq is used by aircraft operating in South Wales and South England. You will hear aircraft that operate near Yeovilton, Boscombe, Hereford, New Quay, The Bristol Channel, Lands End etc. Once in a blue moon you will get an aircraft that is operating down there and then flies North to see you - but this is very rare. This frequency is used by aircraft calling up for the Swindon/Westcott corridor transiting west to east.

278.0000 Nato Low Level. This is used almost exclusively by F-15's as they call up and announce their intention to drop into low le

127.4500 London Military North West. This is used by aircraft heading for the Lakes, but also aircraft transiting to Wales from the north - usually Leeming Hawks. The importance of that is the following: Leeming Hawks from 100 SQN are frequently operating in various roles with frontline aircraft, so if you catch one on the scanner, you could guess that something else and more meaty is about. This, however, can be a crapshoot and no significant meaning should be attached. Remember, it's all a guessing game.